ASK ME ANYTHING.
Hi. My name's SHARIE
I'm 21. Blogger and Reblogger

I love VANITY. I love DAVID ARCHULETA.
I'm STUPID at times. Careless. Noisy. I love DAYDREAMING.
I love to EAT. Talk and write.
I am an anime lover.
I want FRAU and LABRADOR.
I love NARUTO and GAARA.

I want to eat Ramen. I love ICE CREAM! I play billiards.

I have WHISKERS and CLAWS. I have FANGS and I need BLOOD to live.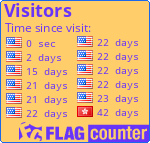 Mataba? So what.
I am somebody. I am me. I like being me. And I need nobody to make me somebody.
your opinion of me doesn't define who i am.
"
When you love someone, truly love them, you lay your heart open to them. You give them a part of yourself that you give to no one else, and you let them inside a part of you that only they can hurt-you literally hand them the razor with a map of where to cut deepest and most painfully on your heart and soul. And when they do strike, it's crippling-like having your heart carved out.
"
Being single is better than feeling alone in a relationship.
Feeling model lang ang peg. hahaha.
I'm liking this guy now. He made me forget someone who made me cry a lot after I confessed to him.
He's my Vhong Navarro. :D
Because I'm drunk….. (by Sharie Himang)

#aztec
Stripes in the shade — not so summer. (by Sharie Himang)

#summertime
Friendship isn't about whom you have known the longest. It's about who came, and never left your side.