ASK ME ANYTHING.
Hi. My name's SHARIE
I'm 21. Blogger and Reblogger

I love VANITY. I love DAVID ARCHULETA.
I'm STUPID at times. Careless. Noisy. I love DAYDREAMING.
I love to EAT. Talk and write.
I am an anime lover.
I want FRAU and LABRADOR.
I love NARUTO and GAARA.

I want to eat Ramen. I love ICE CREAM! I play billiards.

I have WHISKERS and CLAWS. I have FANGS and I need BLOOD to live.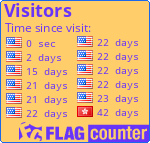 classicvirgoinlove posted this